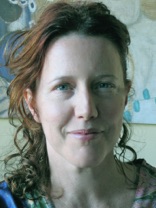 My passion is connecting people to their passion, their purpose. When we are connected to our purpose, we have a momentum that expands and enlivens us. When we are disconnected from the truth within there is a sense of futility to our experience.
Depression, anxiety, eating disorders, relationship difficulties, and other problems we experience are often symptoms of our disconnection from our truth. My work with you is the process of reconnection to that place of true knowing.
When do I feel the best?
Truly like myself?
The most alive?
My approach to therapy is the process of answering these questions and identifying the blocks to these optimal states of experiencing life. I believe that supporting clients in connecting to their essential and most alive selves is a gift I am privileged to share.
One area of expertise is adolescents and their families.
I work with teens to help them identify and develop strengths and the capacity to live healthy, productive lives.
I also work with individuals, couples and children and am inspired by people of all ages who are interested in transformation.
Christa Santangelo, PhD
Clinical Psychologist – PSY 16948
Assistant Clinical Professor
University of California, San Francisco
130 Greenfield Ave, San Anselmo, CA 94960
415-339 8788